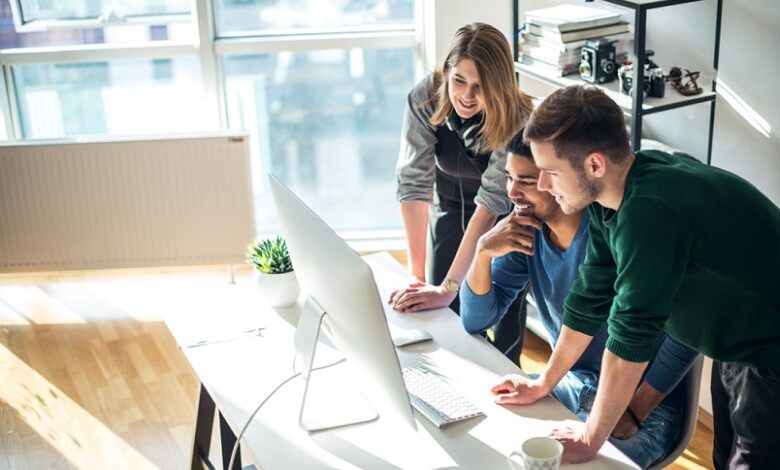 Choosing the right internet services provider is not an easy job. With the consumer trends changing constantly, two things are however constant; the quality of the service and customer services provided by the company. CenturyLink is the epitome when it comes to both. They provide optimum telecommunication services to their users and CenturyLink customer service never fails to please. With such companies setting the bar too high, it does become difficult for the users to change the providers for any possible reasons.
This is where this article comes into use. We have prepared a guide for you on the 7 best ways to pick an internet service provider. They are not very difficult to follow, but finding the best always requires thorough research, does it not? Since good things do not come easy, if you are looking for the best provider out there then you must not let this go. Keep reading to find out.
Connection Type And Availability
The type of internet connection can vary for every internet service provider. The first thing you need to decide is which connection is available in your area and choose which one you prefer. The following are the types of internet connections commonly available:
Digital Subscriber Line: Digital Subscriber Liner, also referred to as DSL, uses ordinary phone lines to give broadband access.
Cable Internet: Cable is a commonly available internet service that connects your location to the internet using coaxial cable lines, which are the same ones that connect you to cable TV.
Satellite Internet: A satellite positioned in outer space transmits the internet signals to a dish set up at your location to give broadband connectivity.
Fixed Wireless Internet: Fixed wireless internet offers internet connectivity via fiber optic backbone and a tower, antenna, and line of sight. The antenna at your location receives a wireless signal through radio waves from these towers.
Fiber Optic Internet: Fiber optic is a relatively new technology that transfers the internet signals through the fiber optic cables from the internet services provider to the location.
A Thorough Comparison
When choosing the internet service provider, you would want to compare the internet plans, the pricing, and the speeds being offered. You need to evaluate your consumption first to pick the right one. You would want an internet plan that provides acceptable speeds, trustworthy service, and a sufficient monthly data limit that too at a reasonable price. All internet providers have their specialty, so it's a good idea to pick one that matches your most pressing needs.
Some providers offer superfast speeds, while others offer more simple options that are less expensive. Many carriers have monthly data restrictions, limiting how much internet you can use even though others do provide limitless data. So you need to make the comparison based on your usage so that you pick the perfect provider.
Reputations
Reputation research is a reliable technique to vet a new provider. Understanding an ISP's reputation is a smart technique of restricting your alternatives, whether it is checking online reviews on Google or interacting personally with nearby companies. One thing you should take notice of is that many providers provide both business and residential services, each with its own set of requirements and expectations in terms of quality of service, uptime, and other factors.
The Fair Usage Policy
The tech-savvy people are aware of the fair usage policy (FUP). Almost all the internet services providers tend to throttle the internet speeds once you have reached a specific amount of data despite offering unlimited internet plans. This is due to the ISP's bandwidth limitations. And if a few big downloaders consume all available bandwidth, it will harm the experience of other users. That's why they imposed a limit; yet, FUP is usually implemented in such a way that it has little impact on the behavior of ordinary users who are largely interested in only basic surfing of the internet. So before you opt for an ISP, be sure of their FUP policy and only pursue if it is alright for you.
Customer Services
Whether you have a service issue, a billing query or you need technical support you will need to contact the internet service provider's customer support department. Therefore, before signing up with an ISP you must be aware of their customer services and how they stand out. Since it is the technology and at any point in time you will require some assistance, so if the customer services are not good, it will ruin your experience and will affect your work. For instance, you have some speed issue and you take it up to the customer support department, and for the starters, you have to stay on hold for a very long time and later your concern is not even dealt with immediately will be an issue for you. This is why you must know about the customer services of the department, and choose the one where the provider does not only treat you like an account number.
Applications
One thing that might be aggravating is having to go through a lengthy process to change your internet subscription and surrender your connection. This may turn out to be one of the most important considerations when selecting an internet service provider. The ISP you intend on opting for should give an easy option to change your internet plans, such as through a smartphone app or a web portal. The app or website should also provide real-time data such as how much monthly data you've used and other valuable information.
Time To Choose
Once you have all the above-mentioned factors out of the way you are good to go for choosing the best ISP. You have done your research and are confident about your choice. Once again the one most important thing that lays the entire base for picking the best ISP is the determination of your internet speed usage and consumption. If you have that figured out right for you then it is all peaches.
Conclusion
The above guide is useful when picking the best internet service provider for your location. Since we use the internet for almost every task in our daily lives, this is not something to be taken lightly.