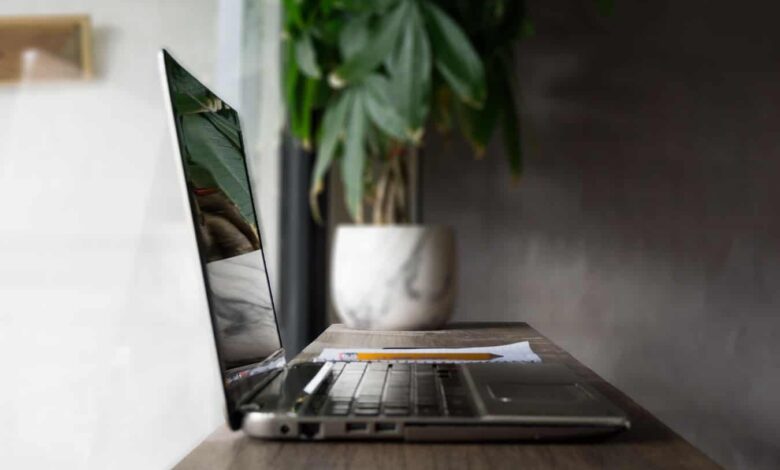 Why does productivity matter so much?
We're already glued to our digital devices most of the day. Might as well harness their power for good – namely optimizing our day better.
With so many responsibilities both at work and in our private lives comes the pressure to stay on top of everything, and thrive. Keeping up with the lighting-fast pace requires some digital help. Stress is a killer and why subject yourself to worrying about every single task. Rather have your phone do the remembering, reminding and organizing.
That's why I've selected some tools that have stood the test of time and continue to make people productive and happy for years now.
6 tools and their main benefits
Beeminder
For some people it's not enough to cross items on a to-do list to experience progress. They need to see the progress visualized and the Beeminder is the right motivation tool to help you with that. All users need to do is select the right goals and set measurable targets. Beeminder comes with several built-in options so the learning curve is far from steep.
Goals can range from hitting the gym and restricting your time on social media to learning a new language and tracking project progress against a set deadline. The so-called 'yellow brick road' is the graph you need to follow. If you don't hit your daily progress, then Beeminder will withdraw money you initially pledged from your credit card. It's this kind of harsh motivation that appeals to people with chronic procrastination problems.
Inoreader
Productivity does not necessarily have to do with setting goals. It comes when you change certain habits to optimize your time online. The biggest time sink has to be scrolling through social media for updates and articles, refreshing news sites and drowning your inbox in newsletters. Inoreader is the one-stop RSS feed reader for decluttering your content consumption.
Inoreader delivers on the promise to stay organized. All your sources go into a single dashboard and you can check every feed for updates with one click. Updates are stacked chronologically in order of publication. It's easy to just scroll and peruse your subscriptions. Inoreader can support all types of feeds – YouTube, Facebook, forums, Twitter, news sites, blog, searches, podcasts and newsletters. For a small fee, you unlock a lot of features that turn Inoreader into a powerful tool for research thanks to its powerful filters.
Toggl
Toggl is from the first wave of productivity apps to hit the market way back in 2006. Freelancers, consultants and graphic designers have a particular fondness for Toggl, because it's quite easy to use and track overall use of different software. Best of all, the free plan has more than enough to satisfy most users' needs.
Track your time across different tasks, which is a good way to verify the hours you spend your time in front of a client as well as establish a baseline performance. Review your time allotment to decide how to redistribute your time wisely in the future.
One account doesn't mean one device. You can use Toggl on your computer, tablet and phone and all the data is used to track how many hours you've spent on a given task or project. It's easy to lose track of time while working from home, so it's good to have Toggl show you some good hard data!
IFTTT
IFTTT builds bridges between different digital services and applications, and automates a lot of the rote, meaningless and repetitive tasks. IFTTT is short for If This Then That, which basically explains the premise quite succinctly. You select a trigger (say posting a picture on Instagram) and then specify an effect (have your Instagram posted on Twitter as a native picture).
The best thing about IFTTT is that it's free to use and pretty flexible as to what it's possible to do. You can create a whole chain of commands, which automate tedious processes and tasks. But you might feel overwhelmed from all the options. Go to the service's explore page and see all pre-built applets that have done all the hard work. All you have to do is add your specific accounts to get the ball rolling.
Todoist
Todoist is the original productivity tool. Although you can use it for individual, personal goals, the app shines as a project management solution aimed at small and midsize businesses. Depending on how much power you require, the app scales from free to $60 per person a year at its business service plan.
Intuitive to use, flexible in how many projects you can manage simultaneously and designed for easy collaboration. Todoist is suitable for just about any project management and even creates productivity reports as well as gives users a clear view of all upcoming tasks, so they can adjust their work. You can easily delegate tasks to other people.
The color coding allows you to prioritize daily and weekly tasks, and you can set up recurring tasks so you don't lose any unnecessary time adding them again and again in your calendar.
Any.do
Andy.do is better suited to handle personal planning compared to Todoist. It's stripped down and no frills when it comes to its design and features. The simplicity is what has built loyal users. You can see every task laid out neatly. You can set up reminders on your phone using natural language so you don't miss any time-sensitive tasks. The smart calendar also delivers on its promise to keep all your appointments in order as well as add a lot of details on any appointment, meeting or event.
Any.do also makes grocery runs and meal planning easier to plan thanks to its smart grocery list function. The app organizes all purchases in categories and you can create specific shopping lists for different stores, which you can share with family members. Import recipes to Any.do to set the ingredient list automatically in the application.