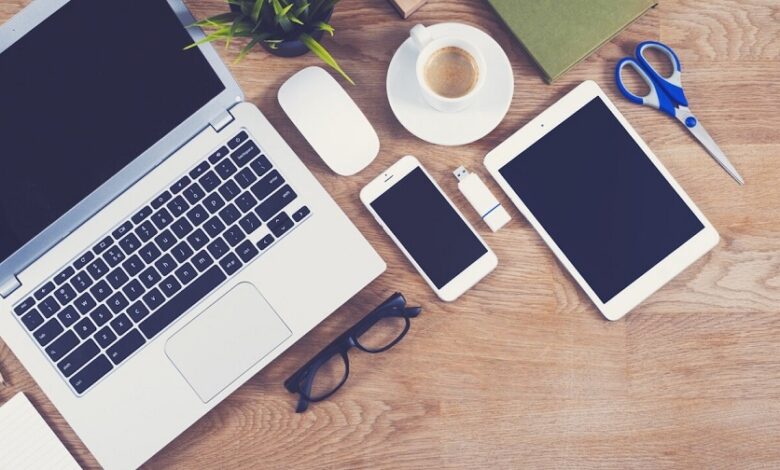 Since Google's major update in 2015, which made phone a key ranking factor, responsive websites have grown in relevance and popularity. That, however, was not the start of responsive design by any means.
Audi produced the first website with an adaptable layout based on viewport width shortly after the millennium began. During that time, web design may have been mostly centred on the desktop.
Still, supporting a wide range of screen and viewport sizes was always a challenge, thus responsive design was a natural (pun intended) reaction to the market's growing demands.
Ethan Marcotte, an independent web developer and author, created the term "responsive design" in 2010. Since then, technology has progressed even further, with an increasing number of people using their tablets and smartphones to browse the web.
It's safe to assume that the relevance of responsive web design will grow in the future, with most experts expecting that mobile internet browsing will become even more popular.
When you add it all up, it's clear that responsive web design is here to stay. Importantly, this design approach has a number of advantages in the ecommerce world, which we'll go over in this article. Continue to read!
Advantages of Responsive Web Design for eCommerce
There are major benefits to responsive design. It can increase your conversion rates, user experience, and SEO efforts, and a variety of other aspects of your online store.
The 5 most important features and benefits of responsive web design for ecommerce are listed below.
1. Better User Experience
The quality of the user experience will be a significant factor in the users' decision on how long they want to stay on your site, and responsive websites tend to give an improved user experience. If navigation is difficult or readers are forced to pinch-zoom, they are unlikely to stay for long.
Visitors will have no issue filling out forms, pressing buttons, or accessing links and menus if your site can respond to changes in screen size and adapt accordingly. As a result, they'll be more likely to stay in the store longer.
Finally, better site usability and user experience are likely to result in more referrals and a more effective word-of-mouth campaign, bringing more prospects and customers to your ecommerce website.
2. More Mobile Traffic
In the first quarter of 2021, mobile devices accounts for nearly 55% of all internet traffic, according to Statista. This is obvious evidence that you can't afford to neglect mobile users, and responsive web design is one of the most effective methods to do so.
3. Reduced Cost and Easier Maintenance
Creating a mobile-first website is another way to target the ever-growing mobile audience. This includes having a site designed specifically for mobile devices that is activated when a smaller screen is identified.
However, there are a few disadvantages to this approach. To begin with, producing distinct versions for each mobile platform as well as the desktop takes a huge amount of time and effort. Second, maintaining and updating several websites will be more time consuming than working on a single responsive website.
Even the best ecommerce developers will be forced to divide their time and resources while working on two or more versions of a site, which means they won't be able to focus on other important duties like A/B testing, content creation, customer service, and so on.
4. Unique Content
Another issue with having separate mobile and desktop versions of a site is that your content will essentially be duplicated. Despite the fact that search engines are improving all the time, they can still have trouble ranking different versions of the site on different devices.
This can result in lower search engine rankings for both versions of the website, so for truly optimal results, you'll need to build two independent SEO campaigns and strategies, investing significantly more resources in creating unique and original content for each edition.
Another method is to use a canonical tag on your mobile site, which many ecommerce websites do to make their mobile websites unrankable. Simply put, most small to medium-sized companies can afford to have two separate SEO strategies for two versions of the same website.
A responsive website solves all of these issues.
5. Simpler Analytics
You'd have to keep track of two sets of data if you had two unique versions of a site to know where your prospects are coming from and how they're interacting with the store. This involves keeping track of a variety of conversion points, funnels, sign-up and thank-you pages, and other components.
A responsive site, on the other hand, offers a much easier view of your website stats and allows you to remain on top of things with a single set of data.
The best part is that you still get all of the important information about which browsers and devices your visitors are using, how long they spend on your website, and where they prefer to end their buyer's journey.
Final WORD
As you can see, a responsive website could provide a slew of advantages to your ecommerce site.
If you still don't have a responsive website, the first step should be to plan a new layout and remodel it in line with 2022 trends. This will help you decide which elements to keep and which to remove from the site, as well as how much content to keep.
You can start thinking about the template and style for the site, and issues like hosting, once you've set a clear direction for the redesign.
If you follow the steps outlined in this post, you may see the benefits outlined in this piece manifest, leading to increased engagement, conversions, and sales.