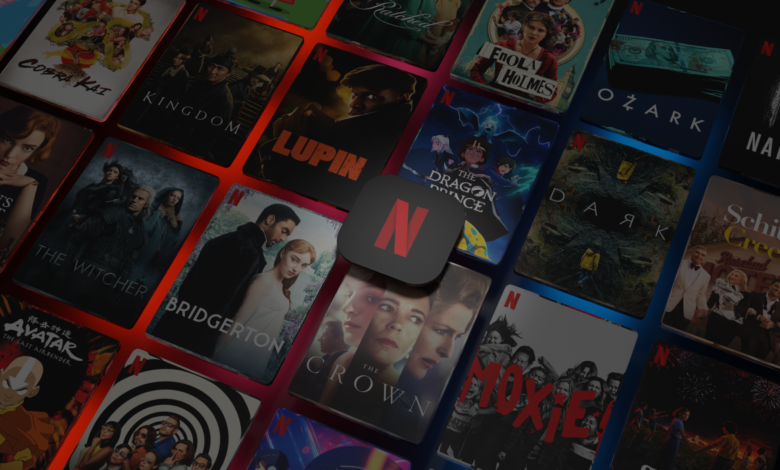 Netflix is without a doubt the ruler of the entertainment sector. There is no shortage of entertainment on Netflix, with hundreds of alternatives available in a single genre.
It's critical to understand certain unique Netflix options, such as how to acquire American Netflix in Canada, how to download your movie, and, most significantly, how to alter video quality.
Let's customise your Netflix experience by modifying the following five options without further ado.
5 settings that you should know before using Netflix
1. Personalize your Netflix account by creating numerous profiles.
The movies and seasons that are recommended or suggested on your Netflix profile are based on your viewing history. Using a single profile for the entire family would be a poor idea. If one family member prefers Korean or Japanese content while the other prefers Marvel episodes, Netflix can be confusing. One of the reasons Netflix is superior to Disney Plus and other streaming services is the ability to customize one's profile.
As a result, it's preferable to manage Netflix recommendations by creating different profiles for each member of the family. This way, you may all enjoy your own stuff without interfering with one another's suggestion list.
You must go to the family settings and establish profiles based on the names of the family members. Furthermore, Netflix has a special Kids profile with parental controls. The allowed age is also displayed in the top left corner of the maneuver you select. You can also create a guest profile, which is great news.
2. Save episodes to your computer and watch them later.
You're in luck because you can watch Netflix episodes offline while traveling or on your daily commute. Depending on your subscription level, you can also download up to 100 movies at once on several devices.
On your smartphone or smart TV, launch the Netflix app. Search for and select your favorite film. Under the play button on your phone, you'll find a download option. To begin the download, simply click on it.
Open the Netflix app on your Windows device and select Menu. You can select "See What You Can Download" or "Available for Download" from this menu. These options, by the way, differ depending on the device.
You can find the episode you want in the "My Downloads" menu after it has been successfully downloaded.
However, you won't be able to download all of Netflix's movies or series. It's due to the exclusivity of the content.
Furthermore, the downloads have an expiration date and a limit on how many times you can watch them in a year.
3. Use Netflix's secret codes to unlock new categories.
Netflix has a huge library of hidden streaming content in the genres of drama, science fiction, and action that you may access if you know the Netflix codes. If you know the URL of the hidden Netflix codes, you can watch a certain series. Consider the following scenario:
http://www.netflix.com/browse/genre/###
The '####' stands for the code of the category you're looking for. 35800, for example, is the code for hot love movies, while 67879 is the code for Korean television episodes. To access different categories on your PC or laptop, first log in to your Netflix account and then type the correct URL.
By the way, there are a total of 135 Netflix secret codes that can be used to access the service's media library.
4. Select the highest video quality available.
Go to your Netflix account and search for "Playback settings" if you're watching Netflix on your smart TV. You can set the data use per screen to high here, allowing you to watch videos in the best possible quality.
If you're using a browser on a Windows PC to view Netflix, we've got some terrible news for you. Users are limited to 720p in both Chrome and Firefox. Because Netflix does not support 4K or even 1080p on either of these browsers, this is the case.
Furthermore, your basic subscription package does not allow you to watch 4K videos. You should be aware that Netflix provides three different video quality plans:
Basic – Standard definition streaming on one device.
Standard – Offers 1080p streaming on two streams.
Premium – Supports Ultra-HD streaming on four devices.
5. Add subtitles
Netflix is a global streaming service that offers video in a variety of languages, including Korean, Spanish, Japanese, and others. As a result, you may need to enable subtitles for some foreign language movies. Furthermore, Netflix provides subtitles in a variety of languages from which to choose.
Start watching your favorite movie on Netflix. Then, on the bottom right of the screen, select the captions button.
Choose your preferred subtitle language.
Bonus: Many movies and television shows come with multiple audio tracks. You can choose the audio of an original Korean TV show in English, for example.
Closing
You may modify your Netflix experience and watch your favorite episodes after learning about the above settings. To begin, you must first create different profiles for your friends and family, as well as download the programmes to watch offline. The Netflix secret codes can then be used to gain access to more media categories, modify video quality, and add subtitles. Another key suggestion is to always use a VPN to avoid the inconvenience of being restricted by your location.