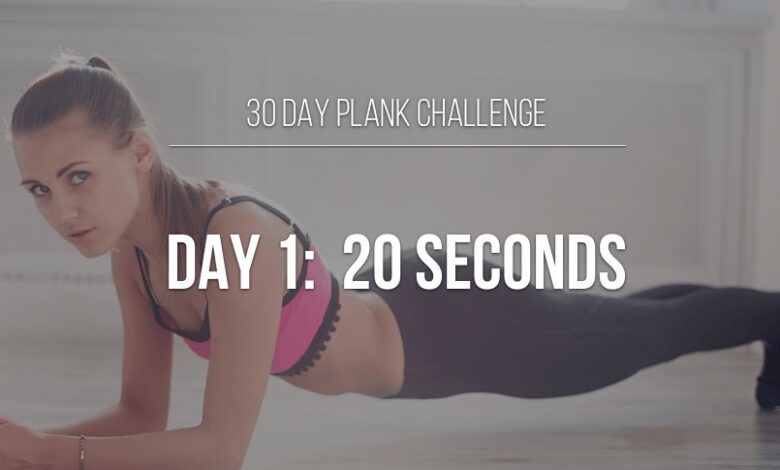 Plank is a fat burning exercise that offers a quick process to lose weight, gain strength, and tone muscle. This workout has been famous among fitness enthusiasts, both men and women. And if you are part of this group, you can try these 10 best plank challenge apps to burn fat fast at home.
30 Day Plank challenge apps are designed to support you do the exercise without a professional trainer. It provides you with multiple plank variations to achieve different goals, such as strengthening your core, losing weight, or burning belly fat. Scroll through and find your favourite apps!
Top 10 Best Plank Challenge Apps for Android and iOS
When you browse for plank challenge apps on Google Play Store or App Store, dozens of applications are going to make you overwhelmed. Fortunately, we have filtered the best planking challenge apps that are reliable to practice plank workouts at house. Here is the list for you.
1. 30 Day Plank Challenge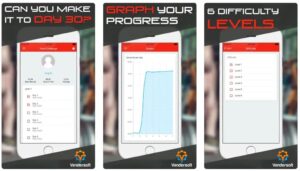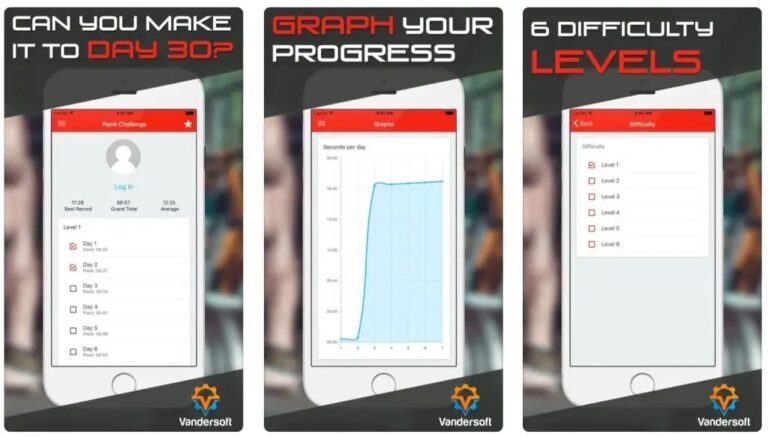 Do you need an easy exercise plan for 30 days? This app provides you with 8 plank exercise variations and 6 different workouts to shed your fat and burn calories. The intensity slowly increases, making it a suitable app for users in any fitness level.
Using this app, you can track progress of plank workouts. If you want to motivate your friends, share your progress via social media platforms like Facebook or Twitter. Achieve your body goal with the 30 Day Plank Challenge reviews.
With the best plank challenge app on your smartphone, you can do plank workouts from home. Don't bother visiting the gym or buying expensive equipment because this exercise can tone your muscles free of charge.
Download on Google Play / Download on the App Store
2. Plank Workout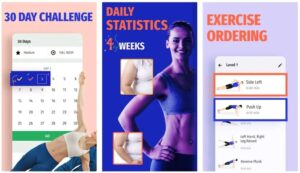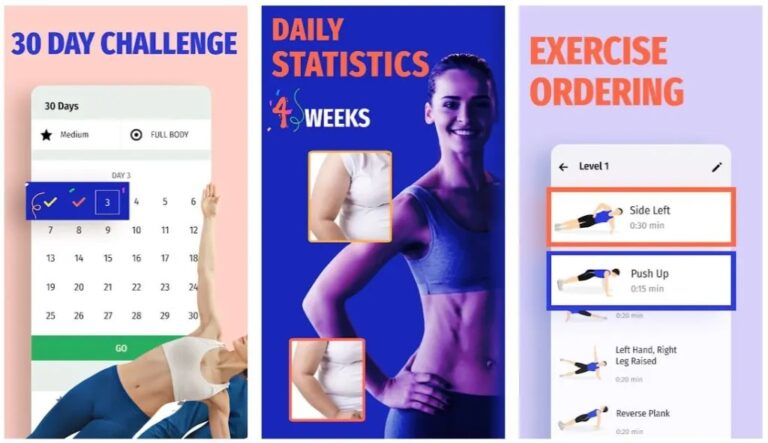 Plank Workout is one of the best plank workout apps to achieve your goal. Whether you need to gain flat ABS or a strong core, this app assists you find your way. It has 10 different levels that increase as you progress and other plank types such as side plank, walking plank, and complete plank.
Millions of people have trusted this app to improve muscle and improve posture at home. The 30-day plank challenge promises effective results with a 7-minute workout each day. Using this app, you don't have to visit a gym or call a professional trainer to do a plank workout.
How does this app support you? It provides plank exercises along with animation with other flexibility levels. Start from the lowest and tap Start Workout to get started. Follow the instructions through the workout session and burn calories.
3. Plank Workout at Home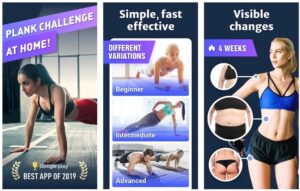 This award-winning plank challenge app can be the best choice to support you in shed fat and gain strength without a personal trainer. It is loaded with a range of plank variations, mixing the static and dynamic planks to burn fat quickly and effectively. It only takes 7 minutes a day to shape your body.
Plank Workout at Home comes with three difficulty levels that fit all fitness levels. With a customizable training plan, this is a perfect workout app for both men and women. On top of that, it doesn't require equipment, so that you can do it everywhere at any time.
Several features improve your workout experiences, such as customized workout reminders and a weight loss tracker. It additionally has a calories tracker to keep track of burned calories after the workout. Best of all, it provides detailed instructions and animation to example you through each session.
Download on Google Play / Download on the App Store
4. 30 Day – Plank Challenge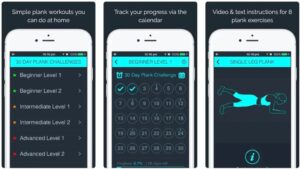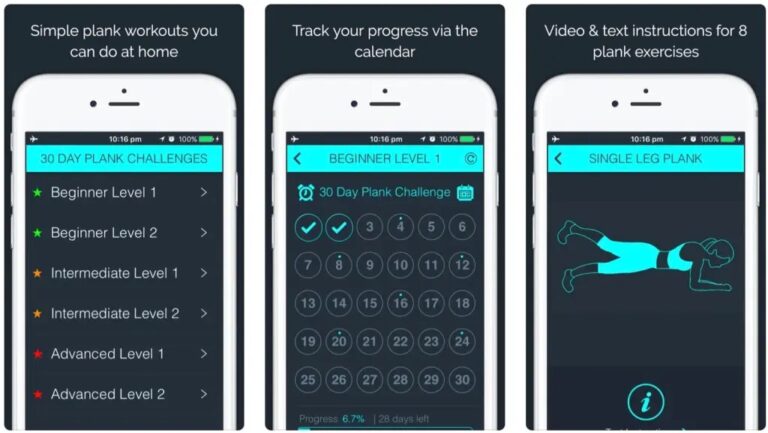 Available for iPhone and iPad, this is the best app to challenge yourself and exercise your core. In 30 days, you will need to do plank workouts as instructed in the app. If you need motivation but don't want to hire a professional trainer, this app could be your best company.
It has a 30-day pre-programmed plank exercise to strengthen your core muscles when it comes to key features. With 6 different levels of difficulty, it suits best for users with all fitness levels. The difficulty increases as you are getting accustomed to the program.
Also, it reminds you to finish the challenge every day, thanks to the reminder feature. It is also loaded with demo videos to support you do each movement.
5. Plank Timer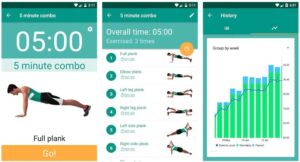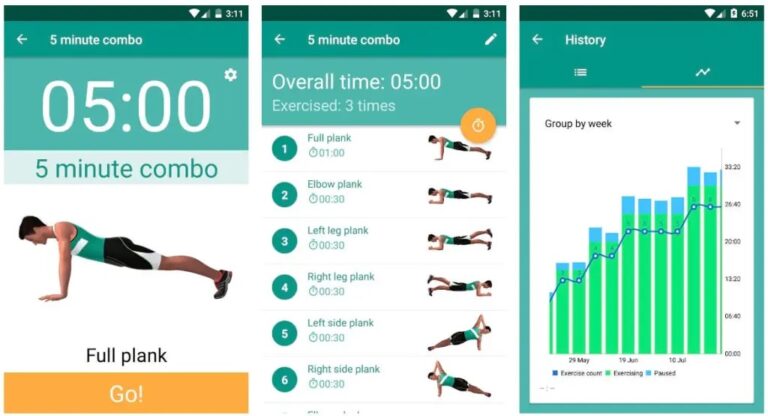 If you are looking for the best free plank challenge app that enables quick exercise a day, Plank Timer could be it. This famous app offers a 5-minute combo to do plank workout with multiple positions, from complete plank to elbow plank, to side plank.
Having this app downloaded on your Android smartphone allows you to enjoy the exercise without memorizing the steps. Follow the instructions and see how much time you have to full the session. You can additionally share with friends to challenge or motivate them.
Plank Timer has an intuitive and easy interface, making it an easy-to-use application for anyone. Even if you are a beginner in plank workouts, this app comes with animation that correctly supports you do the position. It additionally features history to keep track of your plank workouts.
6. Plank Workout – 21 Day Plank Challenge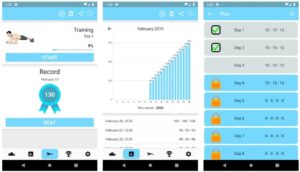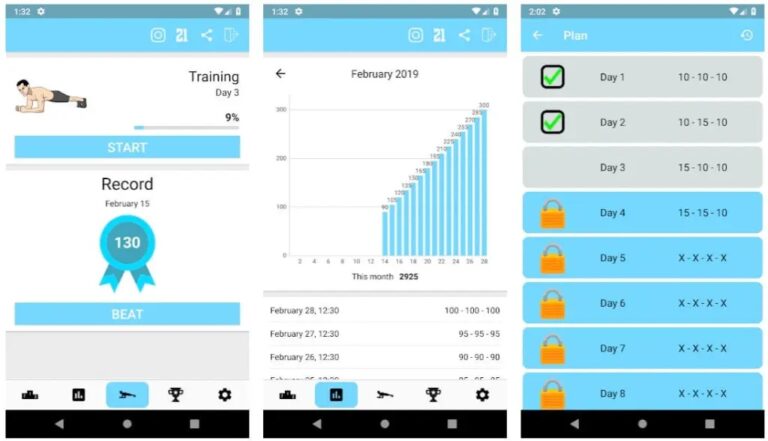 This is a popular app to challenge yourself with a 21-day plank workout. Designed for men and women, it supports you achieve flat ABS and strong core muscles. It provides a range of plank variations that suit all fitness levels. Whether you are a pro or beginner, you can take advantage of this tool.
It has everything you need to do a plank workout. The plank counter helps you do the exercise without bothering with counting by yourself. Also, if you want to lose weight, an exercise bar can be used to achieve your goal. There are many different features to get a better shape.
Training at home is getting more comfortable with this best plank challenge app. It only takes 5 minutes to do all the workouts and 21 days to see the results. Plank Workout is surely for you whether you need to burn fat, train muscles, or lose weight.
7. Plank Workout – 30 Day Challenge Workout apps for Weight Loss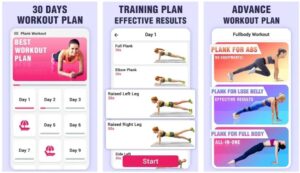 There are so many types of exercise to lose weight, but not all of them work for you. If you are not into solid workouts, plank could be the best option. This exercise is relatively easy but effective to shed belly fat and lose weight. As a bonus, it can strengthen your core muscles and improve postures.
Plank Workout is a fantastic app to challenge yourself. It is comprised of multiple plank techniques and instructions to help you gain flat ABS and toned limbs. And if you do it right, you can improve your body shape after the challenge is completed.
This app comes packed with valuable features, such as different plank poses for weight loss and timer. If you are a beginner, take the help of few-minute plank workouts to warm up before getting into the challenge. Do a plank workout for 5 minutes a day and see how your body shape changes.
8. 30 Day Plank Challenge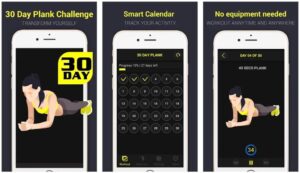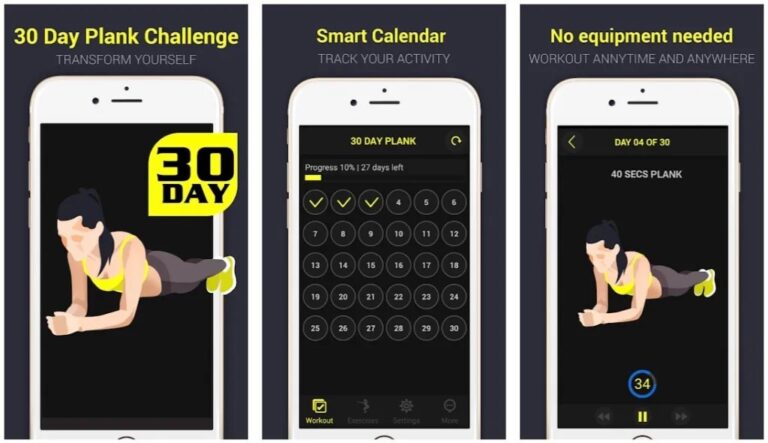 Plank can transform your body shape. This exercise is super simple to use, not to mention it doesn't require any equipment. And if you wish to maximize the result, downloading the 30 Day Plank Challenge can be a great start. It lets you challenge yourself and tone your muscle.
This app keeps you focused on plank workouts. It has other levels that increases as you are getting expert. The time spends on the exercise slowly increases to optimize muscle strength. After 30 days, you can complete the challenge and see the results
30 Day Plank Challenge highlights a smart calendar to track your activity. Coming with simple instructions, you can follow the example without a personal trainer. A reminder is additionally added to prevent you from skipping the workout sessions. Best of all, it is suitable for any ages.
9. 30 Day Plank Fitness Challenges Workout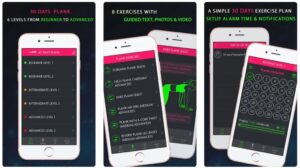 Can you accomplish 8 core exercise variations and 6 intense workouts? If you can handle it, this is an app to download on your iPhone. Challenge yourself with 30-day plank workouts to get in better shape. Coming with instructions, photos, and videos, it is suitable for women and men of any ages.
This plank app has much to offer. Not only can you find different plank variations, but it additionally provides the best recipes to boost your fitness show. In addition, you can schedule workouts and select the right time to get this done.
It is getting better with timer, enabling you to be honest with the exercise. And if you wish to calculate the BMI index, this app has got you covered. There are more different features such as weight tracker, reset, and push notification to keep you updated.
10. Plank – 30 Days of Challenge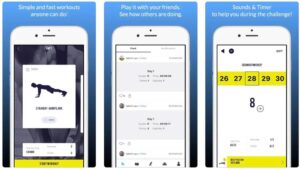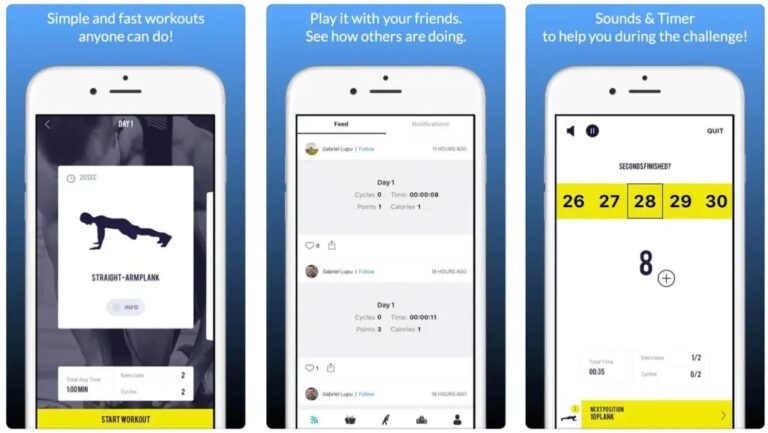 This is the best plank challenge app you can try at home. Designed to optimize your plank workouts, it is loaded with a myriad of features such as countdown and plank variations. This is an easy app to enjoy workouts without equipment or visiting a gym.
With a few minutes of exercise a day, you can tighten core muscles and burn calories. It additionally has a weight tracker that lets you track weight during the program. On top of that, a calendar is added to track the workout log for 30 days of the challenge.
Suppose you are a newbie not need to worry about it. The app is packed with instructional videos so you can do the same position as instructed. After 30 days, you can be a plank expert and gain stronger muscles at a time.