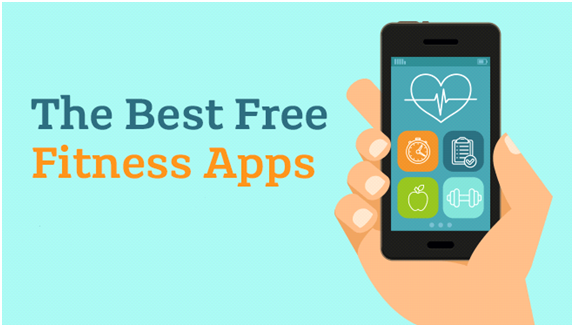 Summer is almost over, and winter is on its way, but that doesn't mean you should ignore your fitness goals.
Taking care of your own body not only benefits your health, but it also helps you keep a healthier mind and improves your quality of life.
What should you do if you don't enjoy coming to the gym? We've chosen to write an article on the top fitness apps for Android, which will provide you with some useful activities.
Also see: Android's 10 Best Free Running Apps and Android's Best Fitness & Workout Apps
It's hardly unexpected that if mobile device apps can help us organize our everyday lives or manage our finances, they can also help us manage our health. So have a look at these apps that will assist you in staying in shape.
Google Inc. created the app. The app's best feature is that it can track any activity you do while holding the phone. It keeps track of your steps, runs, and other activities throughout the day, for example.
It also shows the status of runs, walks, and rides in real time, which helps keep you motivated on the field. If you're searching for a fitness tracking app, this is the one to get.
This software provides us with exercises based on research from McMaster University in Hamilton, Ontario, as well as a virtual trainer to keep you motivated.
This app is ideal for those who want to lose weight as quickly as possible. This gives you a 7-minute workout per day and allows you to work on your abs, chest, thighs, and legs.
The RunKeeper app is ideal for those who enjoy running, which is one of the most popular activities. Pre-planned exercises and fitness training can be readily created and followed on a regular basis.
It keeps track of your activities and displays detailed statistics such as distance traveled, time taken to finish a run, and even your heart rate while exercising.
Do you want to learn more about yoga? This one is dedicated to you. This is basically a yoga instructor that instructs you on different poses, sequences, and exercises for different body parts. In addition, the app splits each yoga session into levels, with each level having a different timeframe to follow.
It includes over 200 detailed posed photographs to help you navigate each session. It also keeps track of your report's progress.
Is it possible for you to drink enough water during the day? Many people, I'm sure, will answer no. This is the best app you can have on your phone because it reminds you to drink water at the appropriate times and keeps track of your water consumption.
The app includes personalized cups to keep you motivated to drink water, as well as start and end times for drinking water throughout the day.
This software can help you keep track of your calories because it has a database of over 5,000,000 foods. As soon as you launch the app, it builds a personalized diet and exercise plan for you and begins recording your meals and exercises.
It includes a barcode scanner to let you scan the barcode on your food wrapper, and you can quickly find out how many calories are in the item you're eating by simply typing its name.
RunDouble's Couch to 5K program is the simplest approach to achieve your goal of running a 5K in just nine weeks, but don't be discouraged; you can take longer if necessary.
It is based on the well-known Couch to 5K program. For the first two weeks, all plans are free to trial; after that, you can upgrade for less than the cost of a cup of coffee. The fun runs are entirely free of charge.
Ingress is a global game of mystery, intrigue, and competitiveness that transforms the actual world into a terrain.
You may use your Android device and the Ingress app to explore the real world to find and tap sources of this strange energy. It will assist you in getting in shape.
The "pedometer" keeps track of how many steps you've taken and displays them together with the number of calories you've burned, distance, walking time, and speed per hour.
After pressing the Start button, you must walk while holding your smartphone as you normally would. Even if you put your phone in your pocket or purse, it will continue to track your steps.
With the free Runtastic GPS Running & Fitness app, you can achieve your fitness goals and improve your running training. Runtastic GPS running app & fitness tracker software adds to your fitness tracking capabilities.
Have fun with your workout and jogging (or marathon) training. It's like having your own personal fitness tracker and running coach.