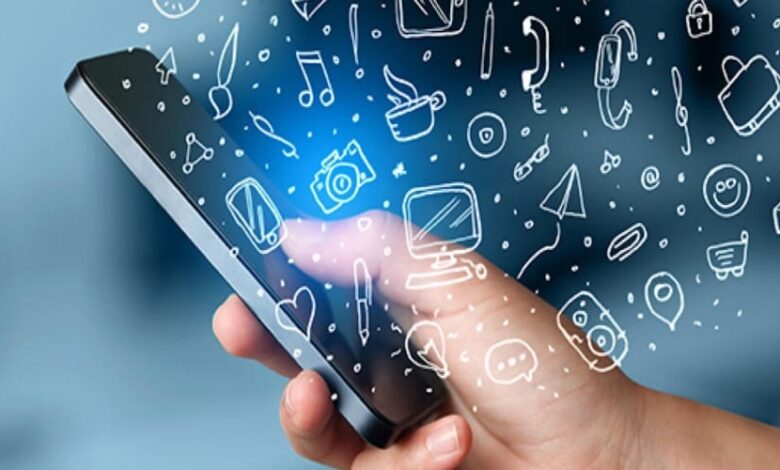 Here's a fun fact for you. Estimates suggest that there are currently around 1.85 million apps to download on the iOS App Store, with Android users even more spoiled for choice thanks to the Play Store's 2.56 million apps. With all of those apps available, some of which might be useful and some of which might not be, it's hard to know where to start, especially if you're just entering the smartphone world (as many still are!). With some exciting new smartphones arriving 2022, here are 10 apps we think are essential to download in 2022.
With many of the world's favourite budgeting apps unavailable in the UK, Emma is the perfect alternative. It can help you manage your money, see where you could make savings, and view your overall spending trend over time. Whether you need to manage loans for people on benefits or cut back on your subscription spending, Emma is the perfect way to monitor what you need to do to improve your financial health. The best part? All of the essential features are completely free!
Have you ever found yourself wishing you could make edits to your photos on the fly? Well, with Photoshop Express, you can. As you might expect, this is a slightly cut-back version of the standard Photoshop desktop app, but it does have a huge amount of functionality you can take advantage of. You will need to pick up a Cloud subscription if you want to use some of its features, but for most users, the basic stuff will suffice just fine.
As the world becomes more and more globalised, learning a new language has never been more important. Memes aside, Duolingo is a great way to learn a new language. It won't necessarily lead to complete fluency, but for grasping the basics, it's an excellent place to start. Duolingo has a wide variety of languages, too, so no matter what you're interested in learning, you can pretty much guarantee that this app will help you to establish a basis in that language.
We should all be making more home-cooked meals. Cooking at home is healthier and more satisfying than ordering out, but it can sometimes be hard to know what to make. That's where Cookpad comes in. This is a great recipe-sharing app that lets you find, share, and create recipes whenever you like. There's a wide variety of stuff to make; you're pretty much guaranteed to find something you've never cooked before, so give it a shot if you're finding your repertoire to be a little stale.
The body positivity movement is a wonderful thing, but fitness is still very important, whatever your body shape happens to be. Enter MyFitnessPal. This app tracks the calories you've consumed and helps you to understand how much exercise you've done, tracking trends across weeks and months. You'll need a subscription for some of the more advanced features like macronutrient tracking, but if you care about your health, it's a no-brainer.
If you're yet to get on board with the podcast revolution, then Pocket Casts is a great place to start. It's a clean, simple podcast app that will download pretty much any podcast you can think of, and it's free to boot (although there is a paid tier that offers extra features as well). You can download episodes, add them to play queues, and get recommendations for podcasts you should be listening to. With so many podcasts out there, apps like Pocket Casts are essential.
We've tried pretty much every music streaming service out there, but we keep coming back to Spotify. Its ease of use and wide variety of artists make it a no-brainer for music fans, even if its ethics do leave a lot to be desired. The alternatives usually aren't much better, though, and Spotify is still the king of its field. Its custom playlist feature is great, and there are a range of different subscription tiers available, including the excellent Duo for couples.
If you must have a social media app installed on your phone, make it this one. TikTok's emphasis on community and relatability make it a slightly more honest and authentic social media platform than its peers (suppression of "ugly and poor" posts aside). You'll find a wide variety of content on TikTok from a diverse range of creators, and the For You page really is witchcraft in terms of how accurate it is in knowing what you want to watch.
There are lots of to-do list-style productivity apps out there, but for our money (or lack of, given that it's free), Todoist is the best of them. Using this app, you can keep track of all the tasks you need to accomplish, organise them in priority order, and create projects to which tasks belong. The design is beautifully simple, so anybody can use Todoist. There's a hefty premium plan that adds lots of features, but for the most part, the free tier should work just fine.
As free password managers with no strings attached become more and more scarce, Bitwarden stands out all the more. It is exactly what you think it is: a free, open-source password management app that syncs across devices and saves your passwords. It'll suggest strong passwords for sites you're signing up to, and you can even import passwords from services like LastPass if you're swapping over to Bitwarden for the first time